It can be hard for people that are new to soccer to choose a team to support. A lot of us who grew up watching soccer didn't
really
have a say in what team we supported. If like me you were born into a family who were die hard fans of soocer, odds are you supported the same team as your family.


Picking a team to support can be challenging, especially as an adult but it doesn't need to be. Continue reading this article and I'm certain that you'll have a team in no time.
Watch soccer to decide which team to follow
There's no point choosing a team to support without knowing you even like soccer.
I suggest
you pick a league that's easy to watch and start following that. As you're watching games you may find a team or player that you
specifically
like.


If you do,
I suggest
following that team.
I know back in the day, a lot of people became fans of Manchester United not because of the success they had under Sir Alex Ferguson but because of the way they played
.
After SAF left, they had to endure many years of boring soccer under Louis Van Gaal, David Moyes and are currently
being managed by
Jose Mourinho who's well known for playing ugly, defensive soccer
.
Choosing your soccer team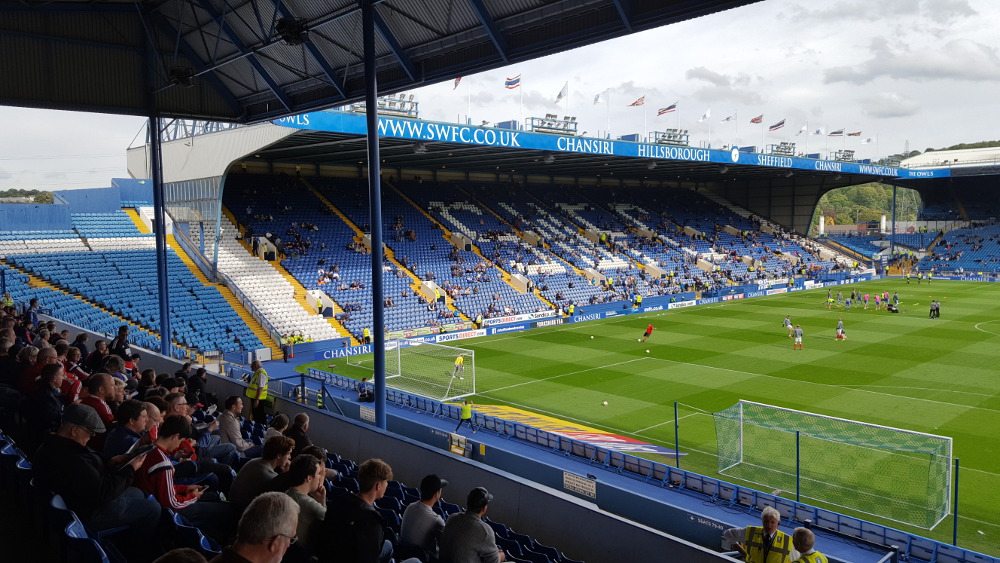 Locality:
Going to the soccer is a great day out, no matter the result. You'd rather your team win but when there's drink, food & singing involved, it's always going to be a good day.
To make sure that you can get as many days out at the soccer, you're going to want to pick a team that's at most an hour or two away from where you
are located
.
Keeping it close also means it's cheaper to travel to the games. If you can choose a team in your city that allows you to use public transport or even walk, that'd be by far the best option.
I have my reasons for supporting a team so far away but I must say it's very frustrating not being able to go to many games.
Occasionally
we'll get cup draws and away games that are closer to me that I can go to.
it's very rare I'll actually get to go to home games though and when I do, they're
just
as well being away games as it takes 5 hours or so to get there
.


Childhood:
A lot of people support a club because of their childhood. If you're in a location like Glasgow, you'll most likely grow up supporting one of two clubs, Rangers or Celtic.
There is potential to support surrounding clubs such as St.Mirren or Partick thistle,
however
most end up getting involved in the old firm
.
Others
are taken
to soccer by their parents and are "forced" to support a club.
It makes sense that a father would want their child to go to the soccer with them and in turn by him/her a season ticket to his favourite club
.


That's what happened with me, I grew up watching the club my dad supported and didn't know any different. My first game was a Sheffield Wednesday home game against Stoke, I remember it well. 15 years later I'm still a massive Wednesday fan, I couldn't dream of supporting another team.

If it isn't your dad that gets you into soccer, it could very likely be your grandad or even an uncle. Either way, if an older member of your family supports a team, you should encourage them to take you to a match or watch one on the television.
Broadcasting Accessibility: Every soccer fan wants to be able to watch their team as much as possible. Unfortunately many of us can't get to games and have to resort to watching on TV.
It's
incredibly
easy to watch games from the English Premier League, as long as you are a fan of an EPL team you'll most likely be able to catch at least 50% or your teams games, no matter who you support
. This will be through various cable stations such as NBC, ESPN & BeinSports.
For those that follow an EFL team (Championship, League 1 and League 2) the EFL have launched a service called iFollow
.
This allows fans all around the world (apart from the UK) to stream live matches with English commentary
. It's by far the most reliable service to watch your clubs matches.

Due to some legal reasons the UK aren't able to watch matches live. Brits are only able to listen live & watch a full match replay 1-2 days later.

I couldn't tell you how accessible Ligue 1, Bundesliga or La Liga games are in the states. I know that here in the UK I catch the occasional game though Real Madrid, Barca & PSG are televised almost every time they play.
Success: For me, success is a non factor. Don't get me wrong it's nice to be able to enjoy your team winning their fair share of games. It's also nice to watch your team win the league or cups but it's not a deciding factor in supporting a team. 
Recently we've been seeing
a number of
fans get into soccer.
A lot of people
are attracted
to the more successful clubs, whether that's because they're topping the league or because of the attractive style of dominant soccer they play, only they know
.

If you're one of those fans that are new to soccer and choose to support a big & successful club, take man city for instance, you will most likely
be called
a fake/plastic fan and a glory hunter by fellow soccer fans
. This isn't a huge deal,
just
ignore it or banter back with them.
Worst type(s) of Soccer Fan:
A true glory hunter. If you're a Man City fan, you stay a city fan through thick and thin. You don't suddenly jump ship if/when their success comes to an end. I've seen a few Chelsea fans jump ship to City after their title winning season. It's pretty embarrassing.
Supports multiple clubs in the same league. This is another weird situation. I've spoken to a couple of people in my lifetime that support multiple clubs in one league and are "tied" when they meet each other in the league.
What's even worse is the people that support rival clubs. It's amazing, I've genuinely had friends that supported both Rangers and Celtic. It doesn't make sense how someone can do that. They are two teams with fans that the other clubs with a passion.
People that support a club in every single country, or worse... every single league. Don't get me wrong I have preferences & teams I prefer watching from each country or league but it's nothing more than that. It's not an emotional attachment and I don't buy their merchandise.
A lot of fake fans will have jerseys from clubs all around the world, claim to support the team as a die hard fan but in reality, they don't even know the result of the match that just passed.
Don't get me wrong, you can be whatever type of fan you like. At the end of the day soccer is a hobby and if you enjoy supporting and watching the best teams in the world, fair enough.
I just think supporting one club and being in love with just one club is an experience everyone should have. Being a loyal fan to one club doesn't mean you can't enjoy other soccer, It just means you're not emotionally attached to any of the other clubs, rather watching as a "neutral".
If you read this article and have chosen a club to support, let me know who you chose.